Better digestions for better analyses
Now with iWave & iLink
Acid digestion is vital for the preparation of samples for elemental analysis by ICP, ICP-MS or AA spectroscopy. Traditional acid digestion techniques using a hot plate are time consuming and often provide incomplete digestion. In addition, due to the acid fumes released from open vessels, this technique causes unnecessary corrosion and hazardous working environments.
With CEM's innovative closed vessel design and acid resistant microwave digestion systems, high temperatures and pressures can be achieved, resulting in the rapid digestion of all sample types.
Sample preparation time is reduced from hours to minutes, using less acid, retaining all volatiles and providing a much safer laboratory environment. Whether your work flow requires batch digestion or sequential/ad-hoc tests, CEM have the solution with instrumentation to digest any type of organic and inorganic samples.
One-Touch Technology
One Touch is like having a CEM chemist at your side. One Touch Technology features the industries only vessel recognition and counter sensors. This information is fed to the onboard computer which then selects the exact digestion conditions required for the sample load and vessel type. One Touch also has more than 100 pre-programmed methods, including all USEPA methods, as well as on board tutorial videos. With One Touch you simply choose your method and the system does the rest. Relax…. You have One Touch.
iWave Temperature Sensors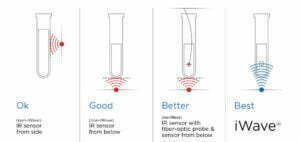 Easy to assemble 3 piece vessel
Digest up to 40 samples for your high throughput needs
Ideal for environmental digestions including USEPA & European Norm methods
Also digest Foods, Feeds, Fertilizers, Consumer Products, Plant & Animal Tissues
The Xpress Plus vessel is based upon the simplicity of the Xpress vessel but allows for a larger working volume due to the 110 mL vessel volume. The Xpress Plus is designed to run samples similar to the Xpress vessels such as: plant and animal tissues, mixed food samples, consumer products, and industrial hygiene. Up to twenty four vessels can be prepared simultaneously to meet the throughput requirements of most analytical laboratories.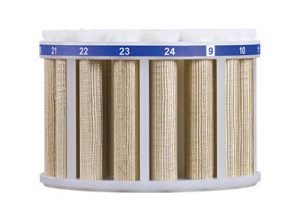 iLink: Monitor and control your MARS 6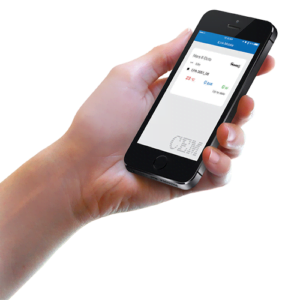 MARS 6 Application Note shows the preparation of six different vitamin samples for digestion and elemental analysis using iWave contact-less temperature control technology.